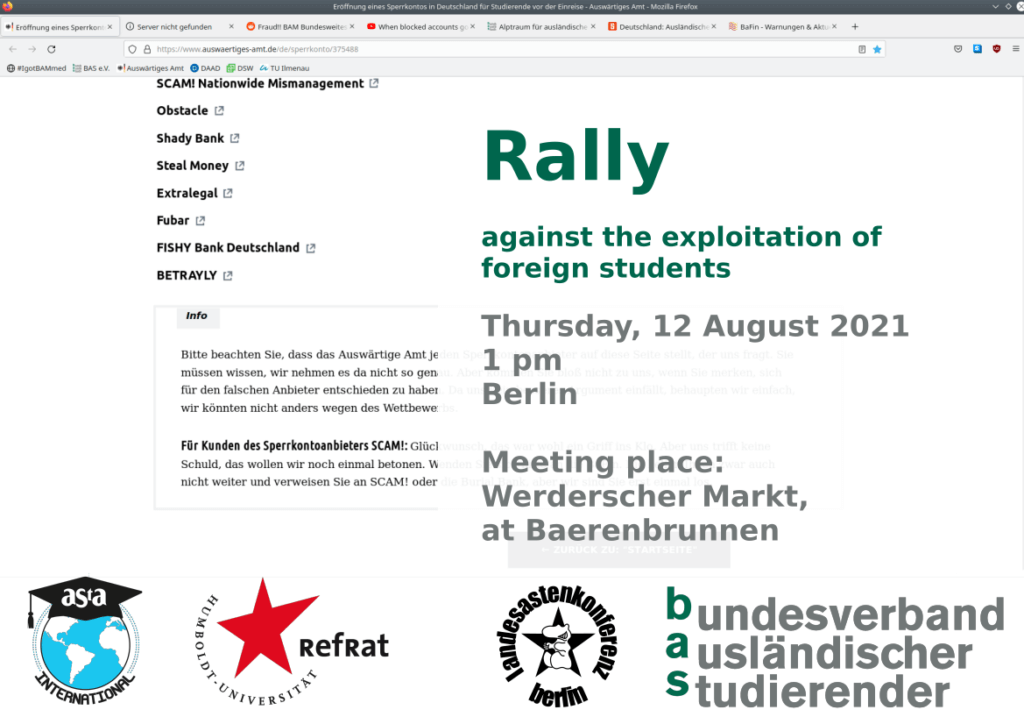 The Bundesverband auslaendischer Studierender (Federal Association of Foreign Students), together with the LandesAStenkoferenz Berlin, the RefRat of Humboldt University Berlin and the AStA of Mainz University, is calling for a demonstration against the exploitation of foreign students. The motivation is the blocked account scandal, which was triggered by the provider »BAM«. For almost two months, the victms were unable to access their money. Money that they need to live here.
The Foreign Ministry listed this provider on its own website alongside other blocked account providers. The information presented there was not checked. Many of the providers, including »BAM«, advertised their alleged official recognition by the government. The Foreign Ministry did not stop this shameless practice. Now the ministry is escaping from its responsibility. We will not tolerate this! We demand compensation for the victims and reparations. In addition, the blocked account business must be made subject to state control. Only banks authorised in Germany should be allowed to offer blocked accounts!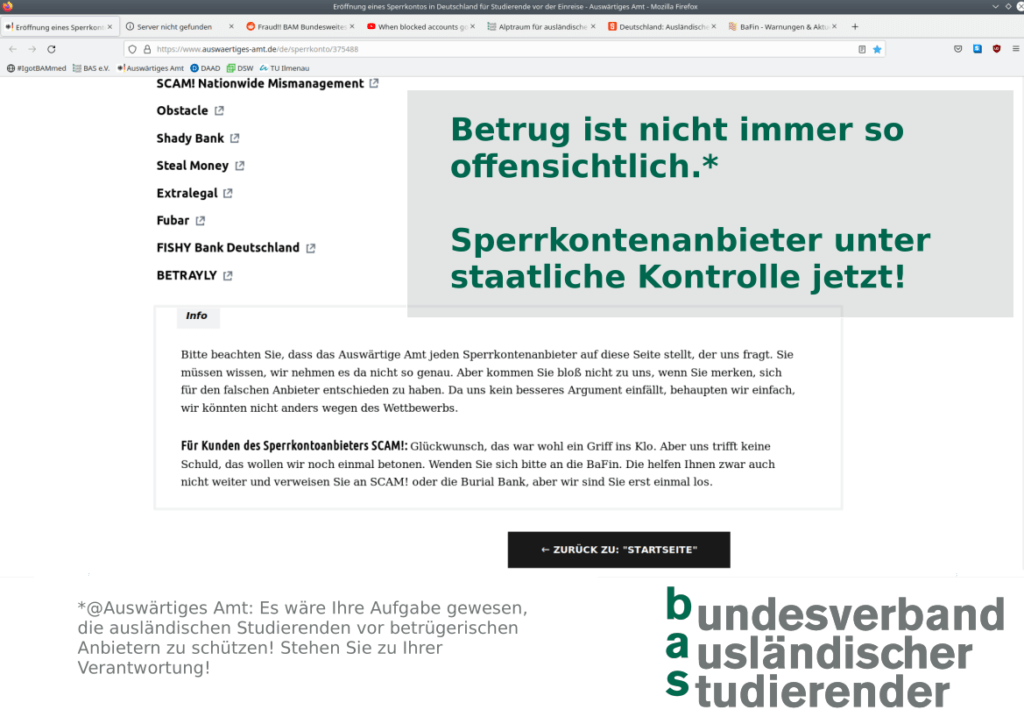 We will therefore assemble on Thursday, 12 August, at 1 pm in front of the Foreign Ministry at the Baerenbrunnen on Werderscher Markt. Come in large numbers and show the Foreign Ministry that it won't get by with its tactics. And share the call on your channels! There will be speeches by those affected as well as the organisations involved. At igotbammed@bas-ev.de, we are collecting voices of those affected as well as solidarity messages, which we will read out at the rally. We will also collect your letters and messages during the rally, which will then be handed over to the Foreign Ministry.
In general, BAS is opposing blocked accounts and is in favour of abolishing the proof of funding.